It is necessary to keep the temperature constant in order to protect many industrial high viscous liquid products against frost. If the heating is not done, the liquid solidifies in the tank or pipeline. In this case, equipment is damaged. If the liquid product does not freeze and the temperature drops, the viscosity will increase and the motor used as the drive element will be either disabled or will have to spend more energy because the product needs more power to transfer. Electrical Heat Tracing (EHT) is widely used to keep the temperature of the fluids in pipes, equipment, tanks and instrument systems constant at desired values or to protect against frost at very low temperatures due to its numerous advantages.
As GIZIL, we offer turnkey solutions as distributor and contractor partner of Raychem, the leading technology company in this area. Turnkey services we offer in this context include:
Design
Product Supply
Installation
Test and Commissioning
Maintenance
Pipe Freeze Protection
In cold locations, industrial pipe insulation alone cannot keep water in pipes from freezing. As fluids freeze they tend to expand, and with nowhere to go they can cause pipes to break. nVent RAYCHEM pipe heat trace systems prevent costly damages to buildings, facilities, avoid down time and keep people safe from harm.
Learn More
Industrial Temperature Maintenance
Nothing hurts an industrial operation more than a production halt or downtime. Even when pipes are adequately insulated, process fluids can fall below minimum set temperatures when stagnant. This can create process issues related to fluid viscosity, crystallization or condensation, with associated production loss and costly remediation.
Learn More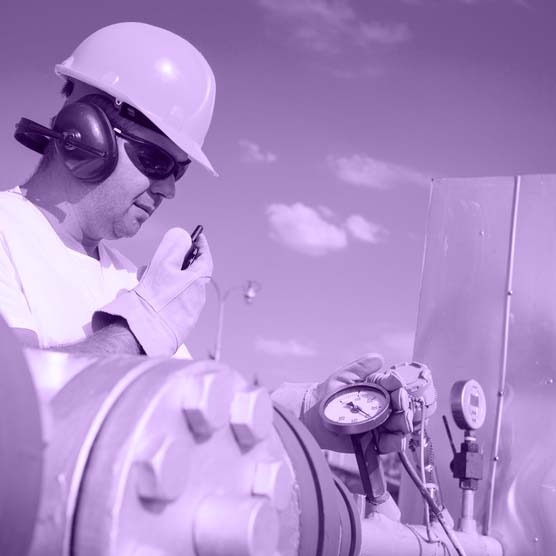 Long Pipeline Heating
When liquids inside a pipeline become too viscous and begin to solidify, operations could come to a stop. To maintain a consistent flow of temperature sensitive fluids by pipeline, it is important to consider a solution that combines the proper heating system with pre-insulated piping, isolated anchors and supports in addition to fiber optic distributed temperature sensing and advanced analytical software to provide real-time performance updates on the pipelines' operational performance.
Learn More
Tank Heating
Storing sensitive industrial liquids is a delicate yet vital operation for industrial environments. When this is not handled properly, products can freeze or solidify, resulting in irreparable damage. In certain cases, where tank insulation cannot guarantee sufficient protection, a tank heat trace installation should be considered.
Learn More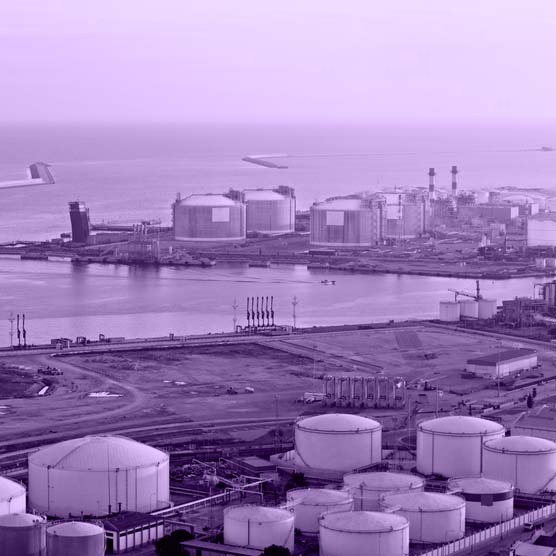 Tank Insulation
Industrial tank insulation systems reduce the amount of heat lost or gained, keeping stored liquids at a constant temperature while minimizing energy usage. Typical applications include Thermal energy industrial storage tanks,  asphalt, crude, sulphur and fire water tanks, beverage and fermentation tanks and equipment, coke drums and hot boxes.
Learn More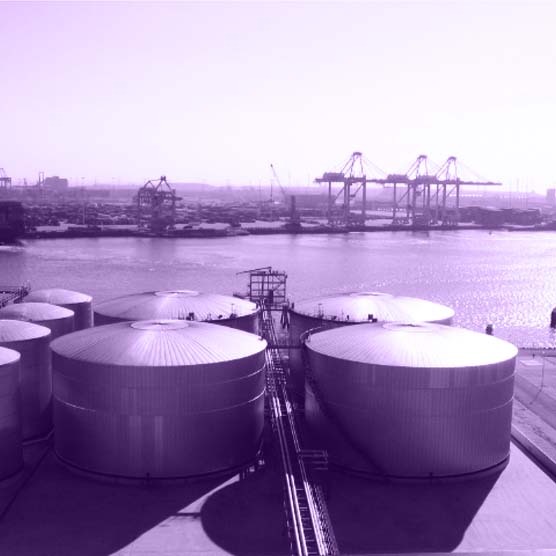 Frost Heave Protection
Subfreezing temperatures can seep from a cryogenic tank into the ground, even when the tank is well insulated. Ice buildup or frost heave in the ground can cause structural problems such as uncontrolled movement of the tank, leading to serious leaks or worse.
Learn More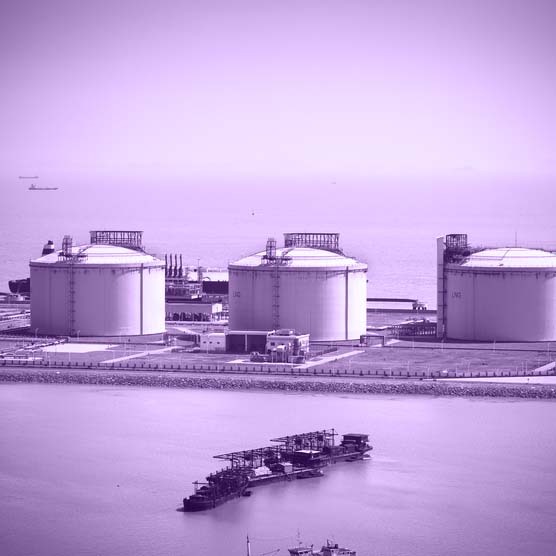 Offshore / Maritime Winterization
Arctic exploration holds high risks due to extreme weather conditions and limited navigational and support infrastructure. Sea spray icing on arctic oil and gas rigs or maritime vessels threatens operations by blocking essential equipment, and compromises structural stability due to ice build-up. Personnel safety is jeopardized as the crew are more prone to slipping, fatigue and hypothermia.
Learn More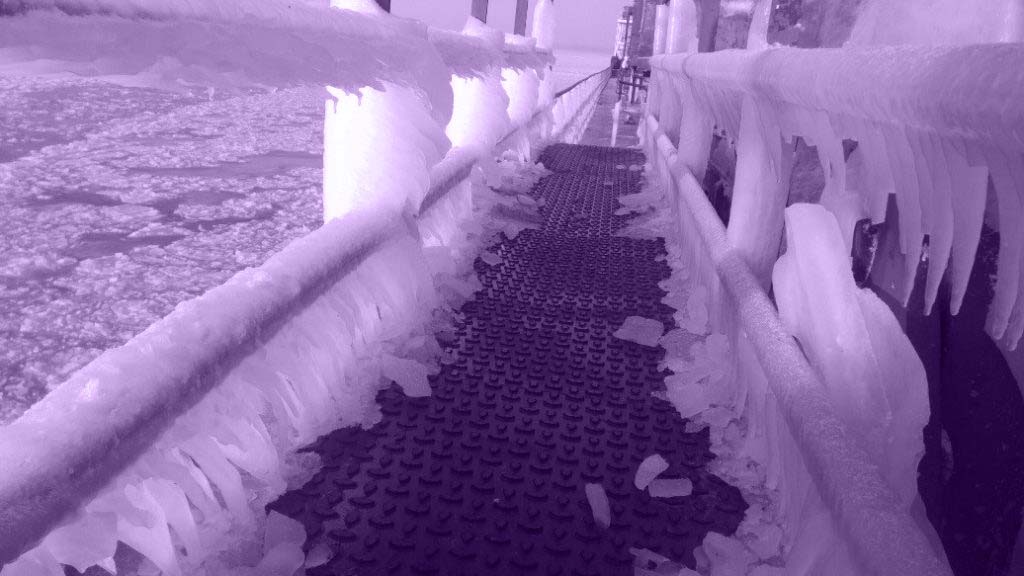 Roof & Gutter De-Icing
Winter weather can present unique challenges for commercial and industrial buildings, including the buildup of snow and ice on roofs and gutters. nVent RAYCHEM high-performing electric roof and gutter de-icing systems offer solutions to melt ice, without interrupting the aesthetics of your building. 
Learn More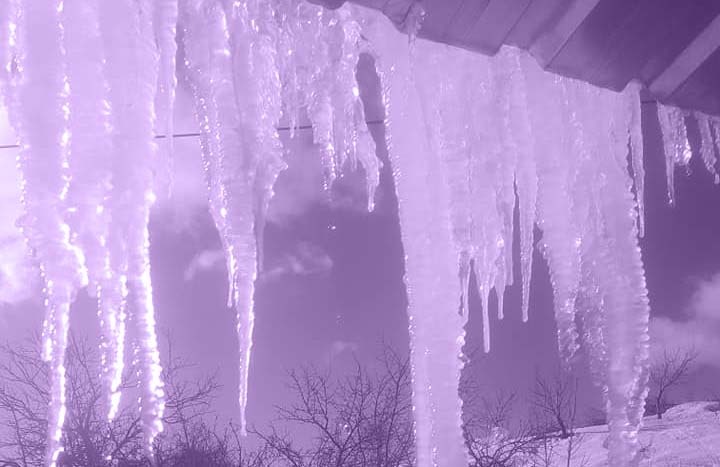 Industrial Surface Snow Melting
Slips, trips, and falls cause some of the worst winter injuries, and parking lots and loading docks have an increased risk of vehicle accidents due to icy conditions. Keeping access to your building free of snow and ice, especially in highly trafficked areas, should be a priority. nVent RAYCHEM surface snow melting systems provide robust anti-icing solution without complex design.
Learn More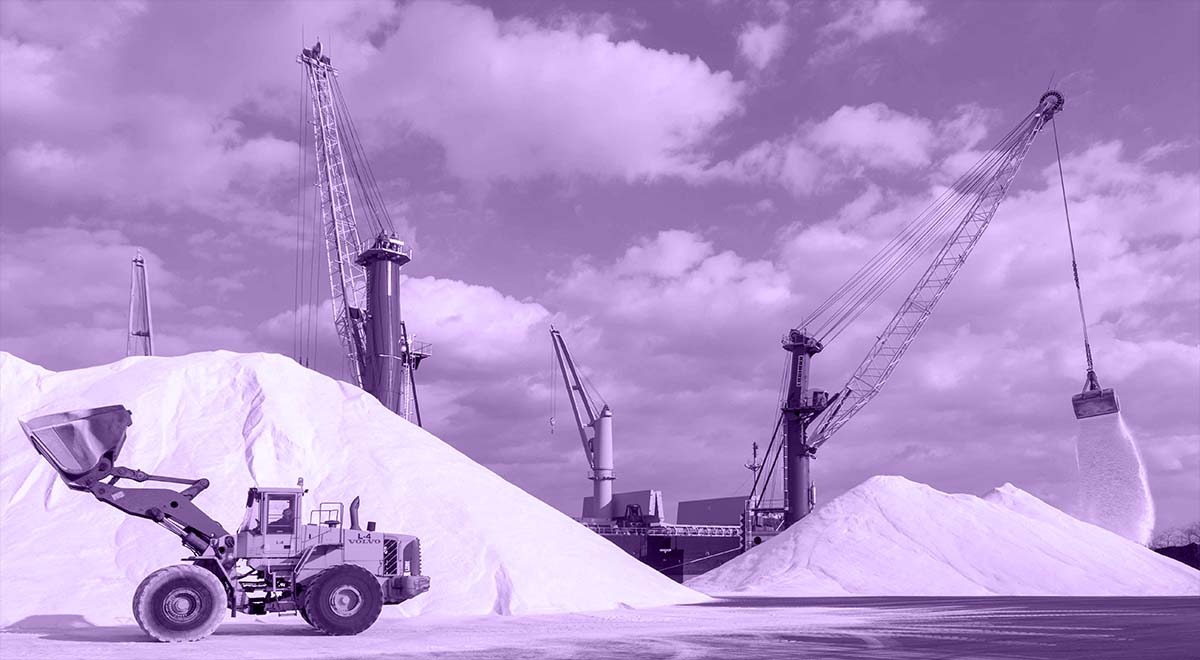 Fuel & Chemical Leak Detection Systems
Leak detection systems enhance environmental health and safety by ensuring that leaks are discovered before any significant damage can occur. nVent RAYCHEM TraceTek solutions detect liquid leaks, whether they're water, fuel or aqueous chemicals.
Learn More